Reidsville Chamber of Commerce Board of Directors & Staff
2022 Reidsville Chamber Executive Board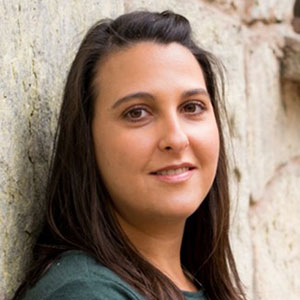 Married with 2 children, attend Calvary Baptist Church in Reidsville, we love going to the beach, being on the water, hunting, and going to Wake Forest football and basketball games.
If it is possible, as far as it depends on you, live at peace with everyone.
I love supporting businesses that keep our community strong. I want our community to be as healthy and happy as possible and I love being a part of the support network that makes that happen.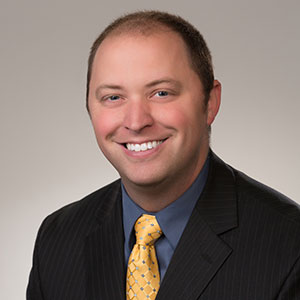 Wife Kelsi, daughter Laney and Emma. I like sports, the outdoors, and just generally anything fun.
Life is like a box of chocolates
I love making Reidsville a better place to live, work, and play. That is my goal in everything I do in the community.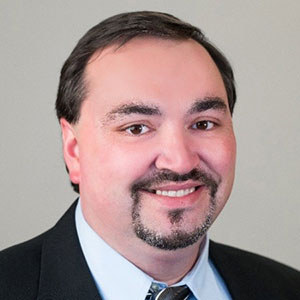 I love spending time with my family and traveling to new destinations.
Go big or go home!
I hope to learn from others, to provide my constructive thoughts, and to help the community and its partners grow.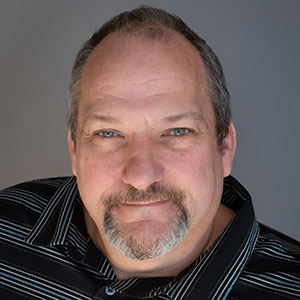 Husband and father of 5. Love watching sports, spending time with my family, & camping.
Live life to the fullest!
I enjoy seeing our community grow and flourish. To become more actively involved in serving the needs of our community.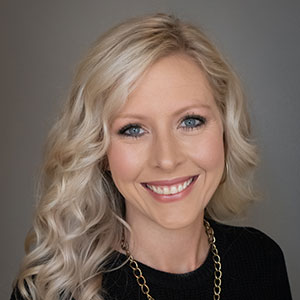 Love spending time with my family, the lake, fishing at the coast, singing at church, hiking, cooking, reading, making others laugh and giving back to the community.
Believe in YOU! (If you don't, who will?)
Serving allows me to mingle with fellow citizens I would not otherwise have the opportunity to meet and be the butterfly God created me to be. When I have served in the community previously it gave me a sense of purpose and a warmth in my heart through the relationships built and people that I met. I truly believe the saying "The greatest gift you can give someone is your time because when you give your time, you are giving a portion of your life that you will never get back." It's intentional. My goal is that I can open mindedly integrate into a diverse group of individuals and opinions to bring fresh ideas, life, love, and variety. I pray to be a light in the community as I serve and represent the Chamber to help make our community THE BEST!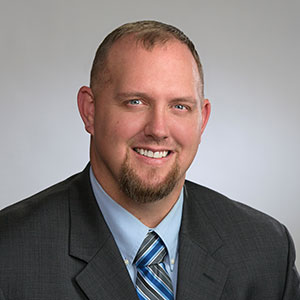 I want to see others succeed and learn from my mistakes.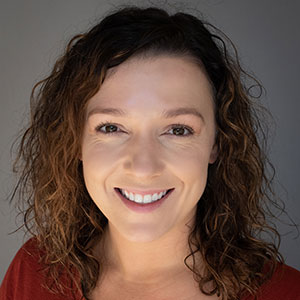 Enjoys social events with friends and family, volunteering.
"How I do anything, is how I do everything"
Wants to build a stronger community of local businesses.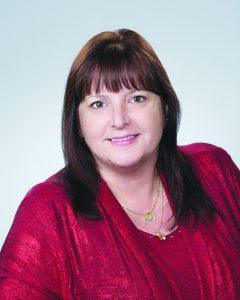 Live, Love, Laugh. Likes to work behind the scenes.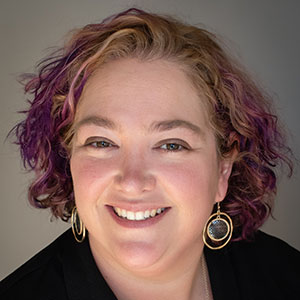 I love to read and spend time with my family/friends. Thanksgiving and Christmas may be my favorite holidays. Christmas decorations and cheesy Christmas movies are my absolute favorite. I am married with one son and a crazy dog, and they are all my world. My faith and my family/friends are incredibly important pieces of who I am. I love learning, especially about history and archaeology.
Colossians 3:23-24: Whatever you do, work heartily, as for the Lord and not for men, knowing that from the Lord you will receive the inheritance as your reward. You are serving the Lord Christ.
I enjoy the opportunity to not only give back and to better to my community through service, but also help grow and encourage the community. I'm looking forward to being part of an organization that supports and encourages our community as a whole, but also champions workforce development, and partners with various agencies, businesses, and industries across many different fields for the benefit of Reidsville and Rockingham County.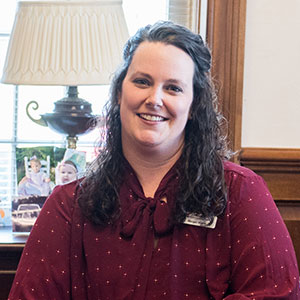 Mom to Paisley (4) and Rylee (3). Wife to Bryan (7 years). I enjoy spending time with my family and friends. You can find us outside and together most of the time. The happiest place to be is with my family.
Do what you love, and love what you do!
There are many ways that we can serve our community. It brings the community closer together and allows us to support one another. There is no greater feeling than watching the support grow.
Reidsville Chamber of Commerce & Visitors Center Staff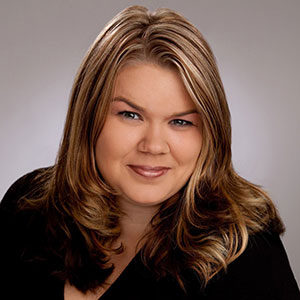 Diane Sawyer, President
I am a wife, mother of three children, daughter, sister and aunt! You can find me with my family and friends, traveling or on the softball/baseball fields, in the dance studio or at the pool! We enjoy our time outdoors and with our activities that keep us busy!
Jeremiah 29:11 For I know the plans I have for you," declares the LORD, "plans to prosper you and not to harm you, plans to give you hope and a future.
I have been in this role for more than ten years. I love my community, and being a part of something on a larger scale that impacts our quality of life, and the day to day of the business community. I know that when I lay my head down at night, I have done my best, given my all and celebrated our wins. We are #TeamReidsville and we will prevail!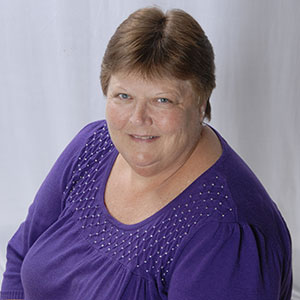 Debbie Ellis, Outreach Coordinator
Love to spend time with my family especially my grandchildren; serving on boards and volunteering my time at events, etc.
"I have learned that People will forget what you said, People will forget what you did, but people will never forget how you made them feel." -Maya Angelou
I love the chamber of commerce and believe strongly in its mission. Serving my community gives me a sense of purpose, a feeling of giving back and a way to build relationships. The Chamber of Commerce gives me a chance to network with businesses and organizations, and provides an opportunity to connect with others.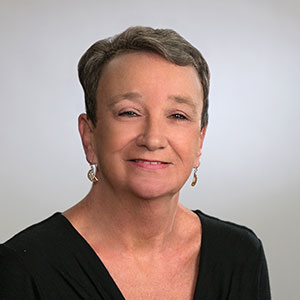 Star Fulp, Visitor Center Associate
I love my family, love the outdoors and time spend with grandchildren and my great grandchild.
Live today like it there will not be a tomorrow. 
I love my job at the Chamber, meeting people and helping anyway I can is my goal.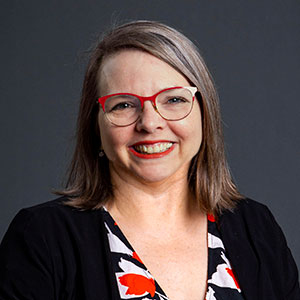 Missy Matthews Communications for Chamber / Project Coordinator for BSU
My husband Curtis teaches at Ball State. We have an adult son who lives in Kansas and a 16 year old daughter, Ellie. I like to read, draw, and do crafts. I like cooking, baking, and trying new foods. I watch entirely too much television.
Be curious, not judgmental. (Walt Whitman by way of "Ted Lasso")
I love Reidsville, and especially downtown! I am proud and happy to do my little part to contribute to the Chamber and Team Reidsville.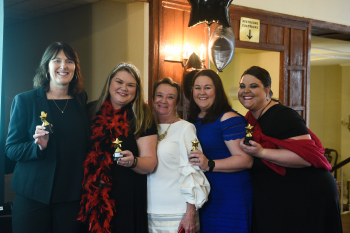 The wonderful Staff at the Chamber does a fantastic job!  They were recognized at the 2019 Annual Awards Luncheon.  They were given the the 2018 "Weathering the Storm Award" for literally "weathering the storm" through rain, tornadoes, and yes, even, Hurricane Michael.  They can make a rainbow out of any storm!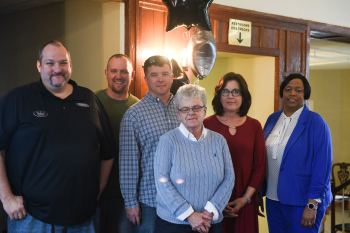 The following new Board Members were recognized at the Annual Awards Luncheon on Wednesday, February 6th: Donald Carter (Hometown Auto Group), Justin Dill (Sandy Cross Merchandise Store), Ross Apple (Big Apply Farm Supply/Saunders ACE Hardware), Judy Neal (News & Record), Robin Yount (Rockingham County Economic & Tourism Development), and Beth Smith (Rockingham County Schools)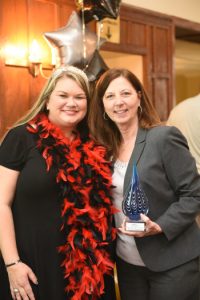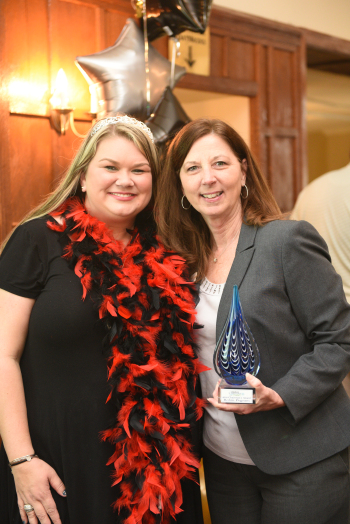 Robin Pegram, of HomeTrust Bank, received the 2018 Chairman's Award, February 2019