Board of Directors & Staff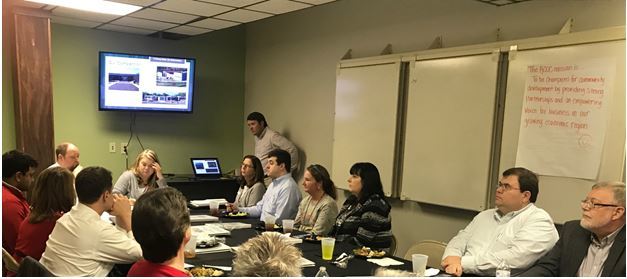 Ross Apple, Big Apple Farm Supply/Saunders Hardware
Drew Barefoot, Powell-Barefoot Agency, Inc.
Anne Barham, Mpressed Mobile Dry Cleaners
Donald Carter, Hometown Auto Group 
Justin Dill, Sandy Cross General Merchandise
Patience Fairman-Evans, Holiday Inn Express Hotel & Suites
Jeff Garstka, Reidsville Downtown Corporation
Wayne Hollowell, Maddrey, Etringer, Smith, Hollowell & Toney, LLP
Judy Neal, News & Record
Kalynn Roland, Edward Jones/Kalynn Roland
Beth Smith, Rockingham County Schools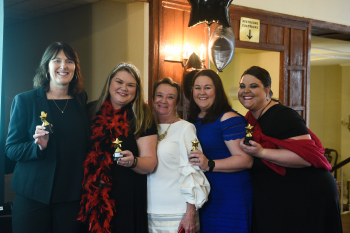 The wonderful Staff at the Chamber does a fantastic job!  They were recognized at the 2019 Annual Awards Luncheon.  They were given the the 2018 "Weathering the Storm Award" for literally "weathering the storm" through rain, tornadoes, and yes, even, Hurricane Michael.  They can make a rainbow out of any storm!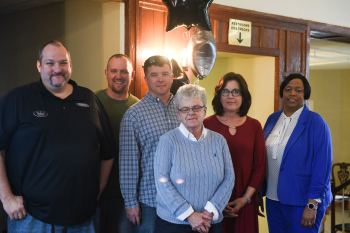 The following new Board Members were recognized at the Annual Awards Luncheon on Wednesday, February 6th: Donald Carter (Hometown Auto Group), Justin Dill (Sandy Cross Merchandise Store), Ross Apple (Big Apply Farm Supply/Saunders ACE Hardware), Judy Neal (News & Record), Robin Yount (Rockingham County Economic & Tourism Development), and Beth Smith (Rockingham County Schools)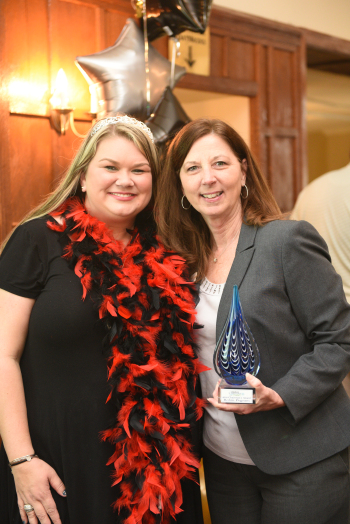 Robin Pegram, of HomeTrust Bank, received the 2018 Chairman's Award, February 2019